Hello everybody!
This time I'll tell you a story about a beer label. Yes.


We have a friend who is a beekeper; he produces high quality organic honey in his family run company in Italy. ( http://www.apimed.com/) His hobby is to make homemade beer to drink with his friends. He always send us some (since he lives quite far from us…).
He likes BloodySugar comics.
Federico did a sexy Queen Bee picture quite similiar to Bette, since she's our friend favourite character. He loved the result, you can see that drawing here: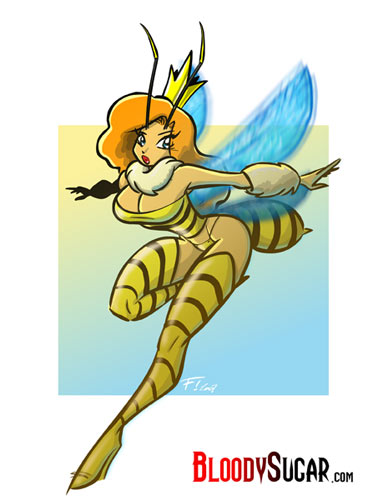 Later he asked Federico to design a beer label with for his beer (honey beer too!) he calls "Queen Beer".
And this is the label! Colored by me, as usual.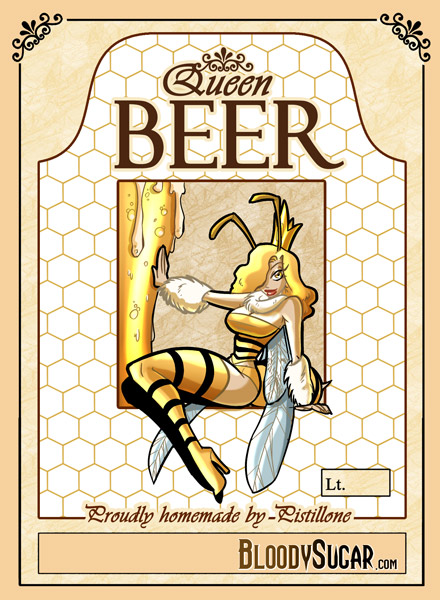 Hope you like it. You should really try the homemade honey beer!