Posted on
October 25th, 2007
by Serena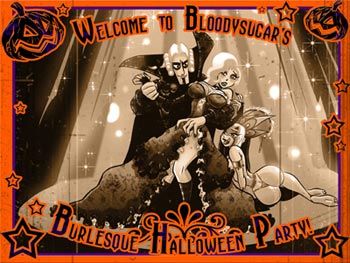 We must admit it: Burlesque's in vogue! We choose to dedicate our BloodySugar Halloween celebration to it…


But what is it, exactly?
Burlesque is a theatrical variety and entertainment show, mixing satire and mockery gags with dance and striptease shows, born on the second half of 1800.


Beautiful girls dancing alternating any kind of spectacular exhibitions like fire eating, contorsionism, and shiny and colorful costumes with feathers and pailletes, colorful lights and sexy music. In time the satiric part of the shows disappeared, leaving all the scene to dance and striptease.
Since women couldn't show complete nudity, they used to wear "pasties", small discs pasted with cosmetic glue on the nipples, and the c-string, a kind of very minimal thong.
Burlesque is linving now a new golden age, thanks to many Burlesque theatrical companies and worldwide famous pinups like the wonderful Dita Von Teese.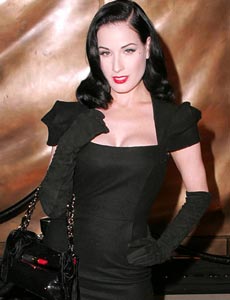 Here are some videos for you:
Dita bathing into the Martini Cup!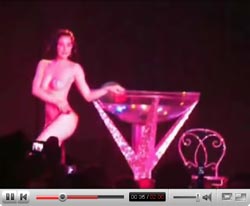 Sally Rand's bubble dance (1937)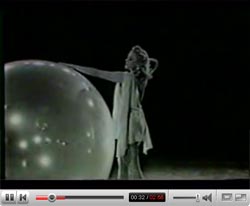 A Bettie Page show, 1950: