Posted on
September 16th, 2010
by Serena
Hello everybodyIt's been some time I didn't add any news here. But here I am, back to show you some pictures.As you know, BloodySugar is set in Czech Republic and many pages are set in Prague.This blog will be a bunch of pictures I took in Prague with some descriptions of that wonderful city. I hope you enjoy it!Prague is a wonderful city and I really love to travel there anytime I can. People are beautiful,welcoming and the surrondings are really inexpensive,  so you can have a lunch or dinner in any fancy restaurant, or sleep in cool hotels.  Food is delicious and very cheap. Czech Republic is also worldwide famous for its beer: the Pilsner beer style was invented here, in the city of Pilsen (wich i visited, but that's for another blog… too many photos!).Prague is famous for its architectonical wonders. if you wish to travel there, you can't miss the Prague Castle, the St. Vitus Cathedral inside the Castle and the astonishing royal gardens. The Narodni Muzeum is of course a place to visit: you have seen it on the comic so many times! If you love minerals that is the place to see, they hold the most impressive collection I've ever seen. Prague is also very famous for its Jewish Quarter and its beautiful houses and Synagogues. Here are some other shots. Don't forget to pay a visit to the worldwide famous watch! But let the pictures talk.The beautiful fountain outside the Muzeum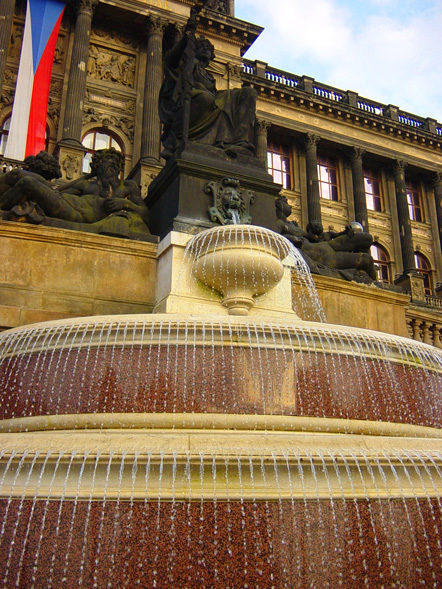 St. Wenceslas statue. Author of this unique horsey statue is Josef Vaclav Myslbek and it comes from 1912. Notice the wonderful balance: the horse stands on just two legs.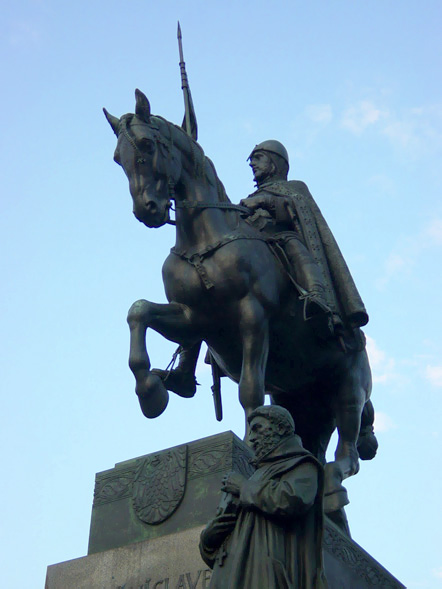 Let's have a coffee: a fancy bar with piano (pianist was playing too!)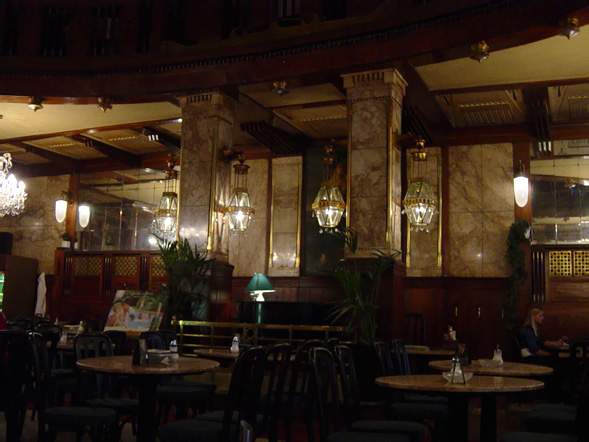 Another cool restaurant: a refreshing beer before the sightseeing: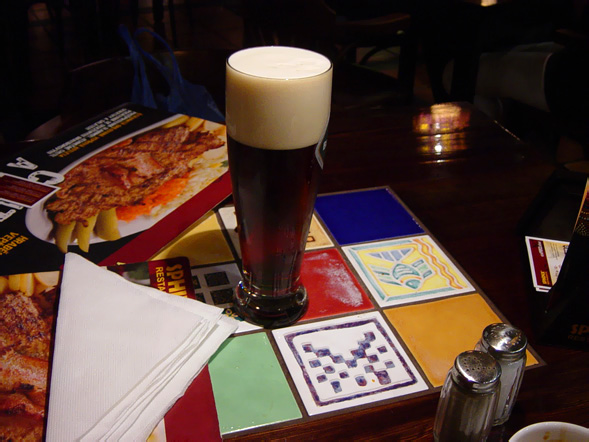 Into the Old Town! The Powder tower.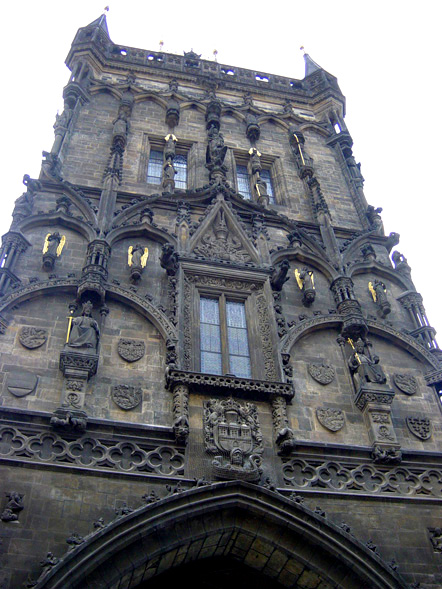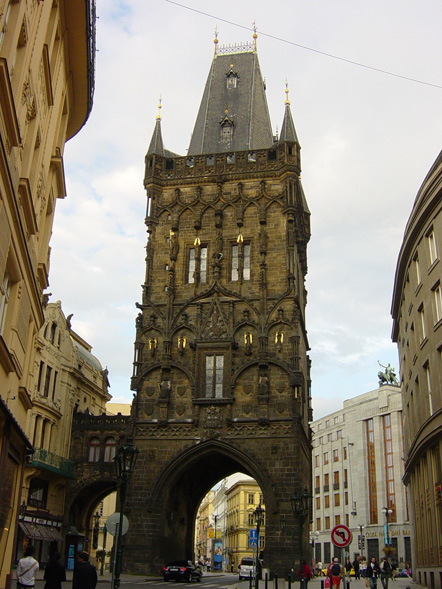 The Church of Our Lady Before Tyn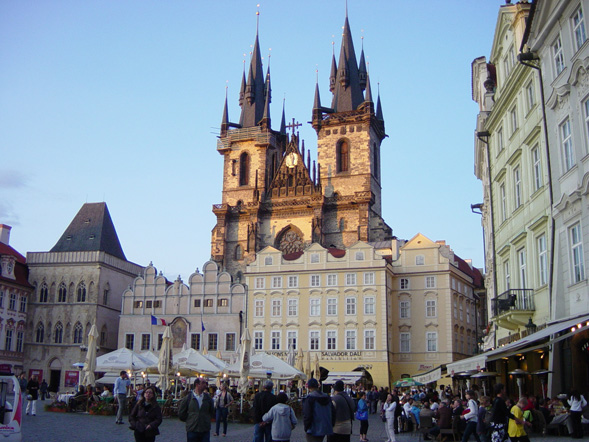 Special mention to the worldwide famous clock, with animated statues coming out every hour: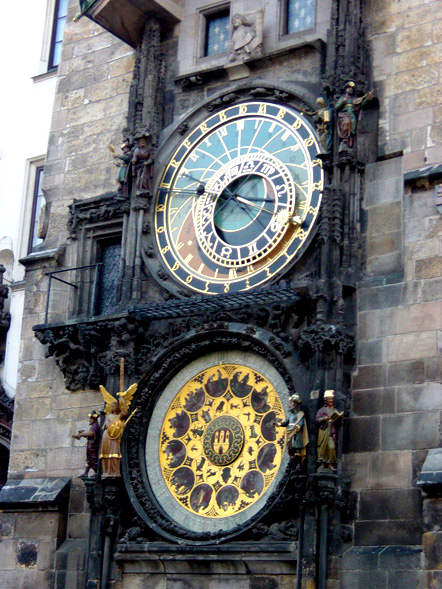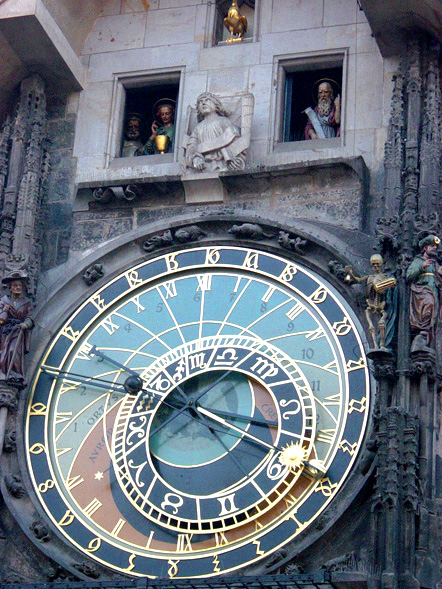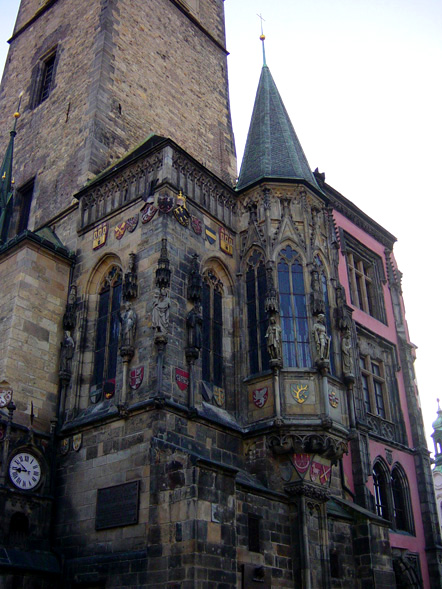 Fancy decorated palace: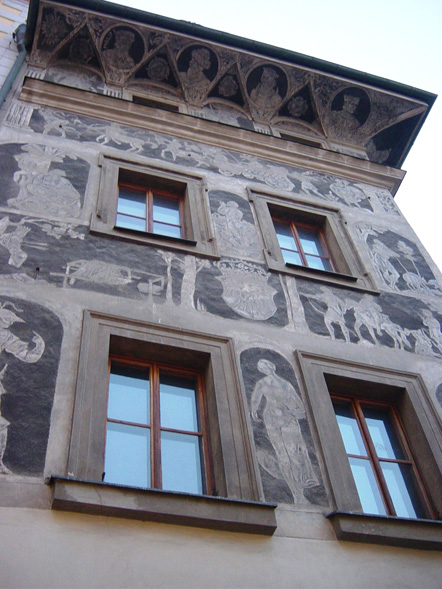 The Jubilee Synagogue. Jubilee Synagogue was built in 1905-06 in Art Nouveau and pseudo moorish styles as a compensation for demolished synagogues in the Jewish Quarter.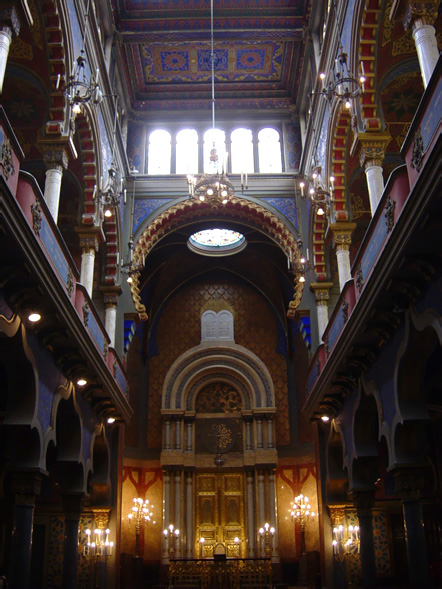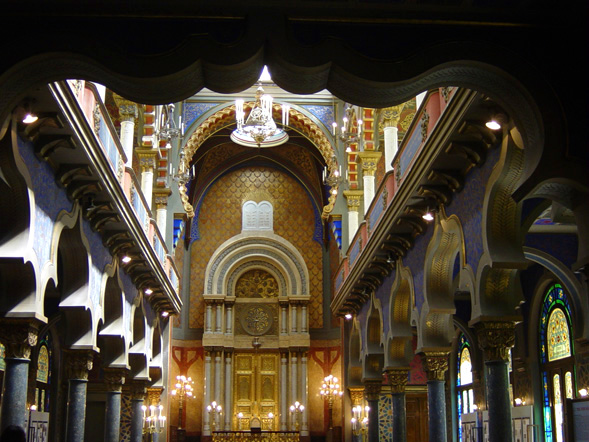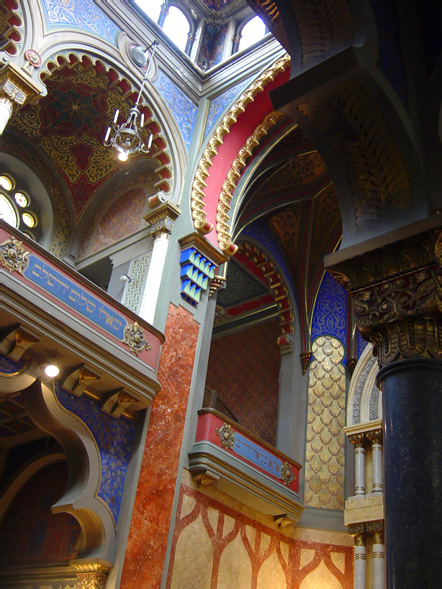 Dinner time! Food is delicious and inexpensive. This is a "tartare". raw meat served with a raw egg yolk and many spices and sauces. You have to mix it up with the spices you like and eat it on slices of fried bread. Remember also that Czech Republic is worldwide famous for its beer.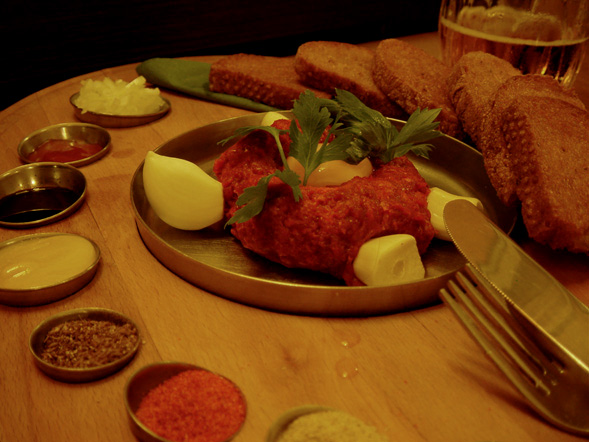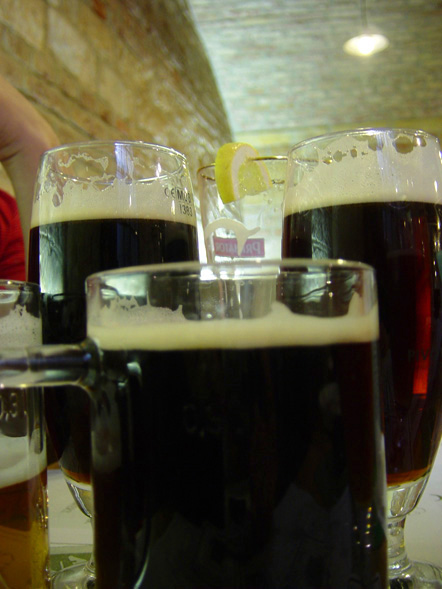 The sun goes down as we walk along the Moldava river, toward the Charles Bridge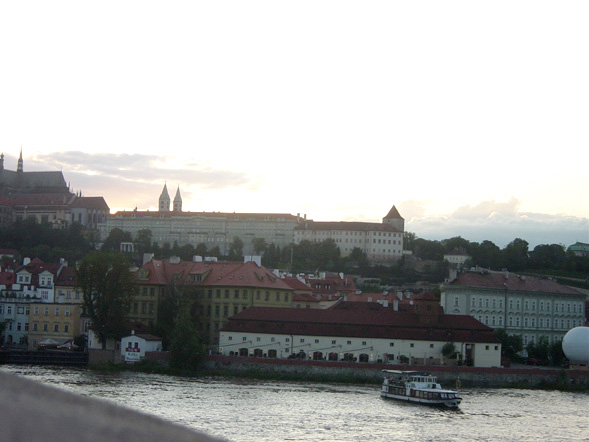 Walking on the Charles Bridge is a unique experience. Beautiful, attractive, tourists come from all over the world to take that stroll. many artists and artisans sell their art there. Look at the guy playing glasses!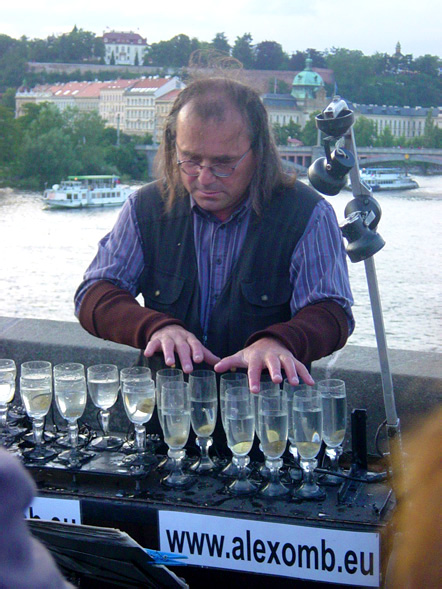 Finally, the day after we visit the Prague Castle with the St. Vitus Cathedral.The gardens around the castle are simply amazing.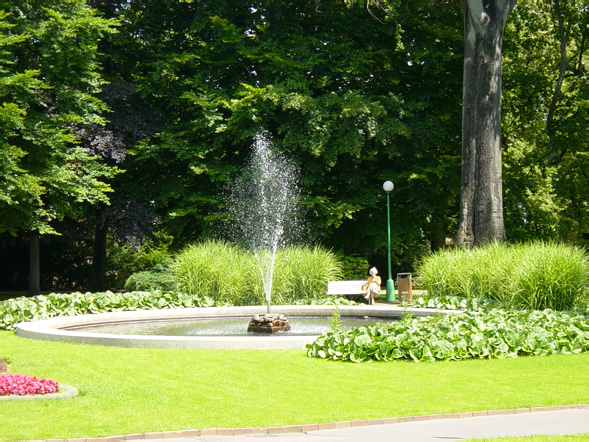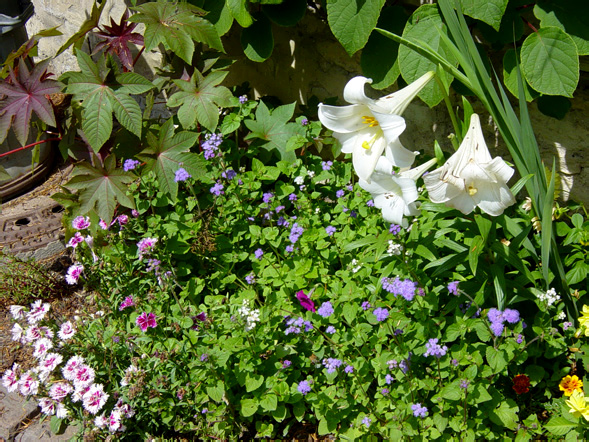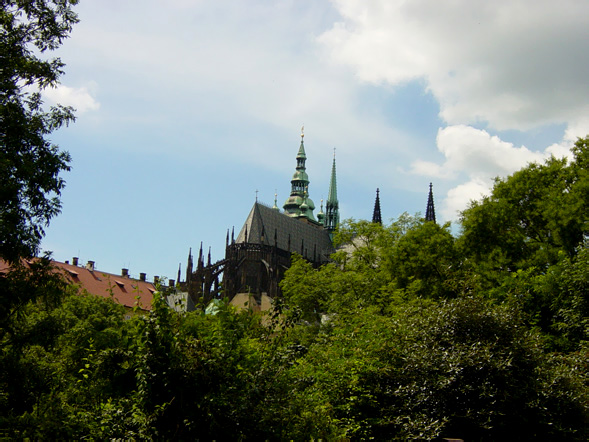 St Vitus the wonderful cathedral inside the Prague Castle and its gargoyles: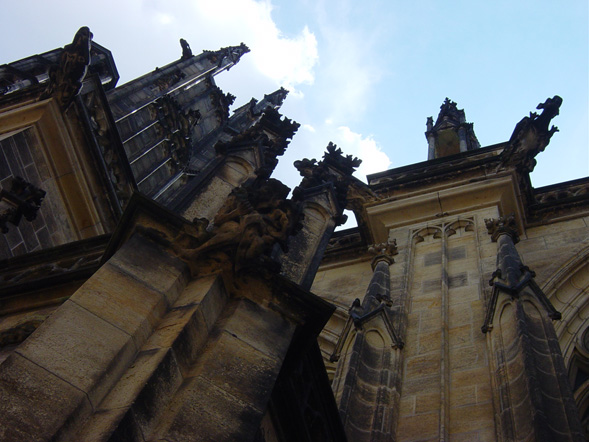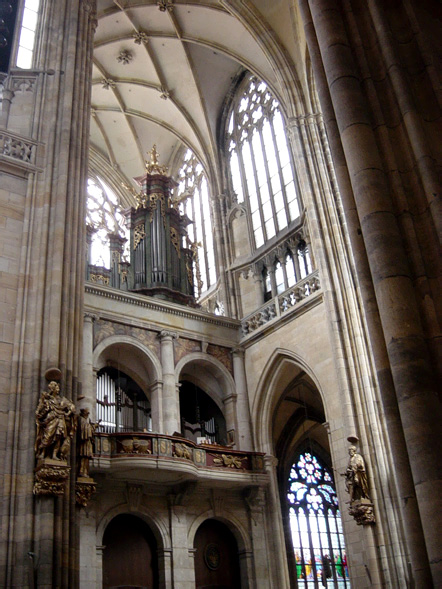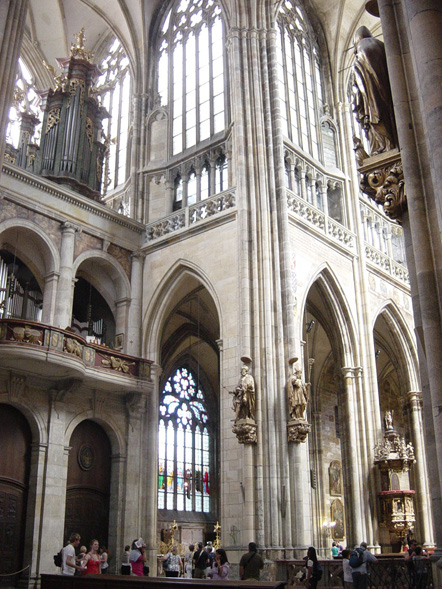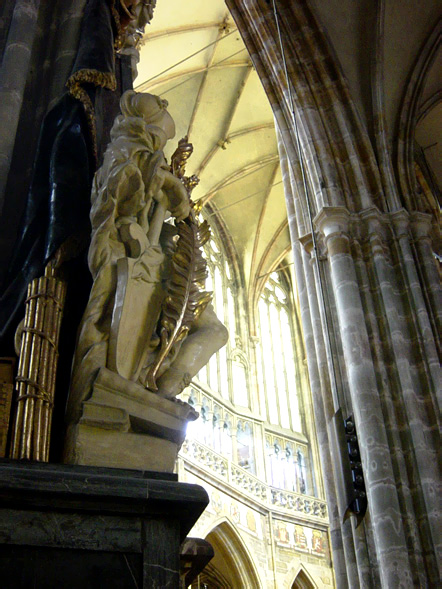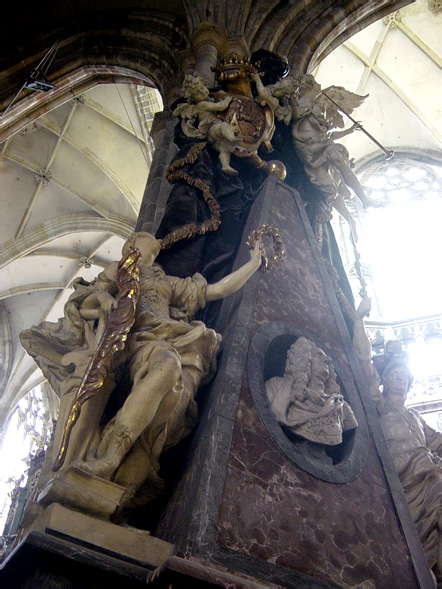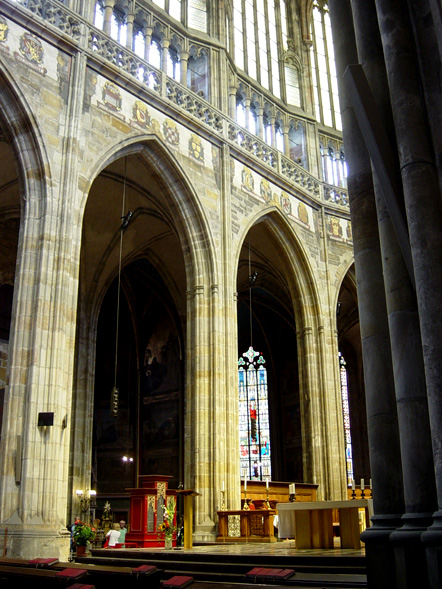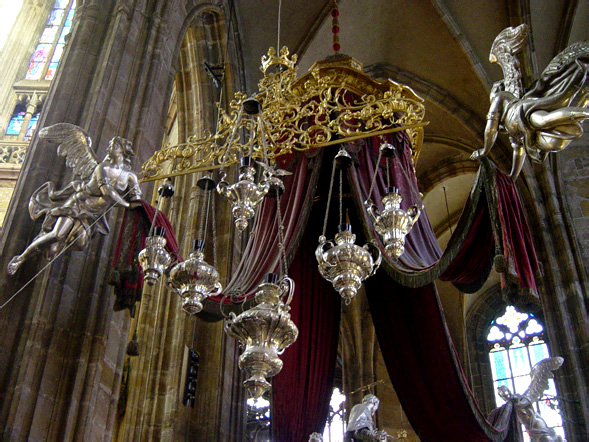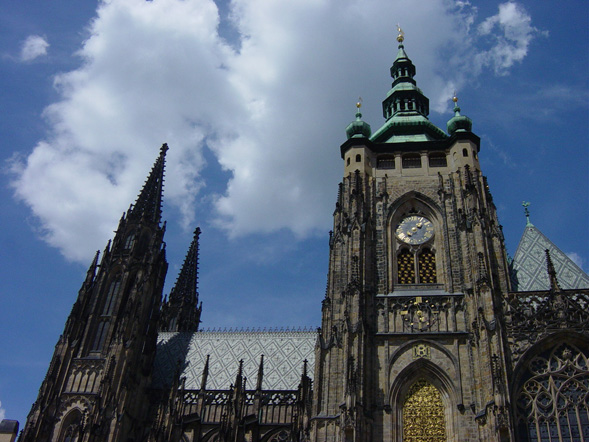 Outside, some guys were having fun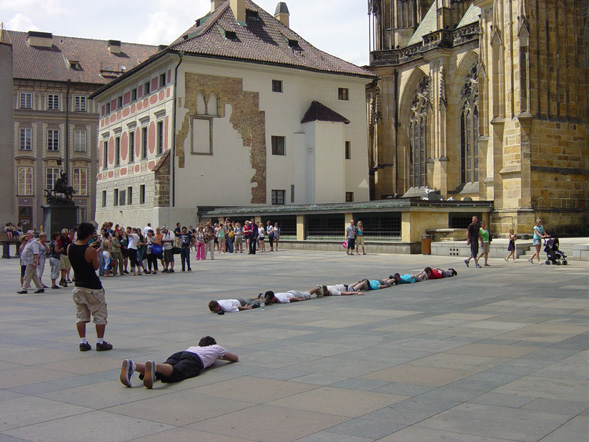 Inside the castle we visited the ballroom: this is so huge that the king used to watch cavalry tournments in there!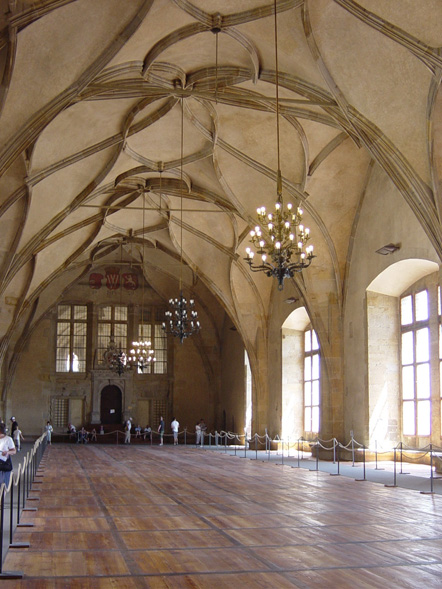 The throne room: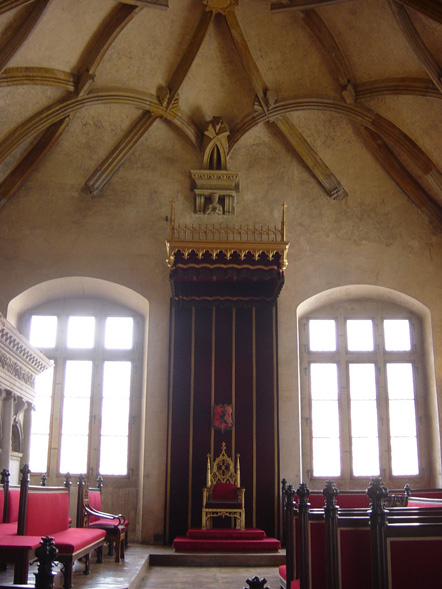 Want to buy an armor? this is a shop, not a museum!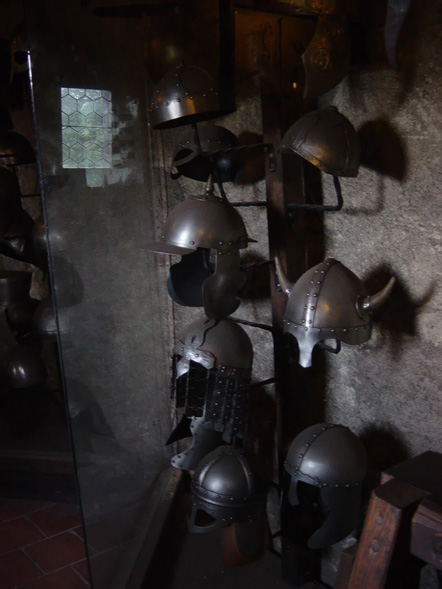 From the castle the view is astonishing: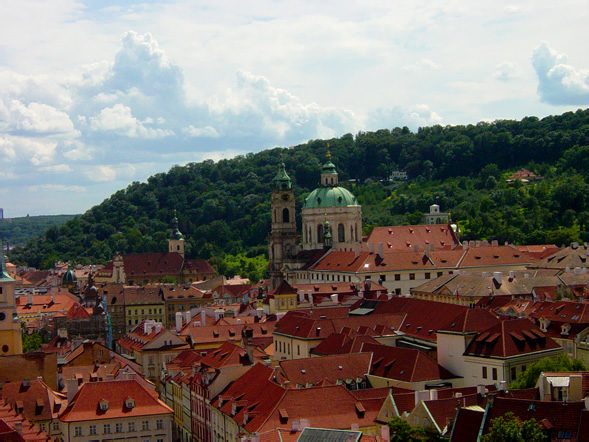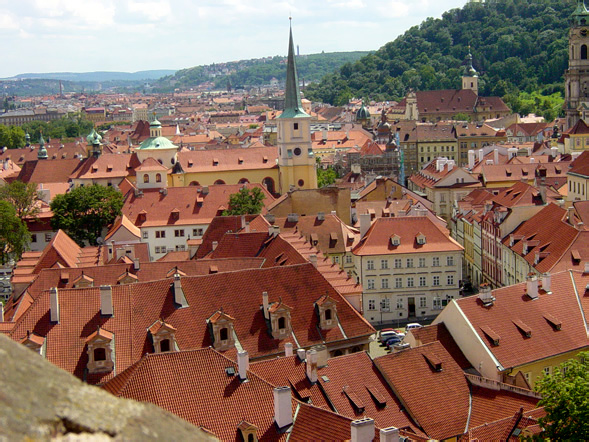 Coundn't resist to have dinner in the panoramic view restaurant.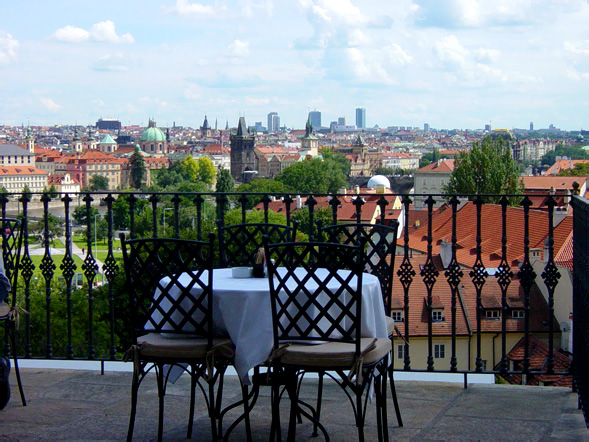 Finally, the National Museum (Narodni Muzeum). An incredibly fine architecture, made by all the 19th century most famous bohemian artists who gave their contribution.Care for an anecdote? When the russian army entered Prague, during the Second world War, they stopped in front of the Museum and started bombing it, since the building was so elegant and fancy that they thought it was the parliament. Just imagine their faces when somebody told them…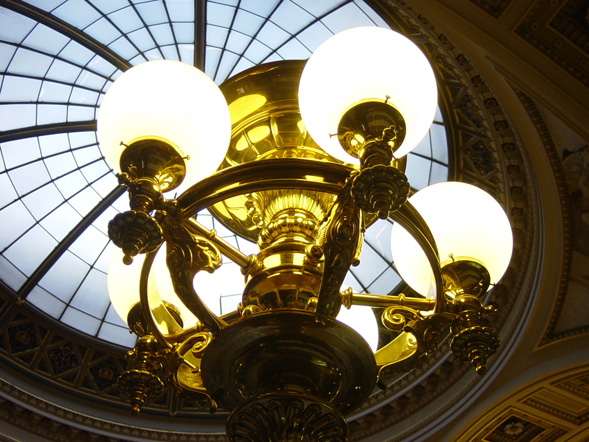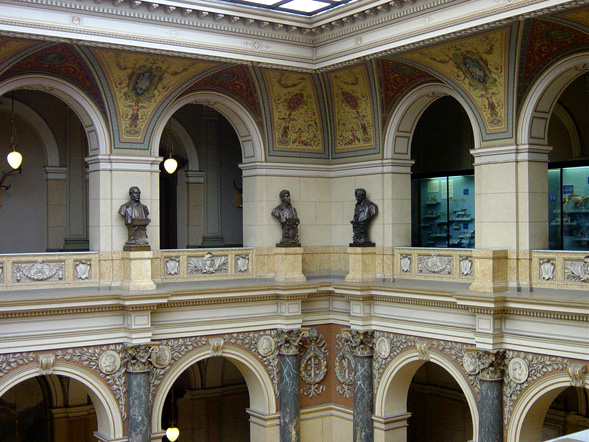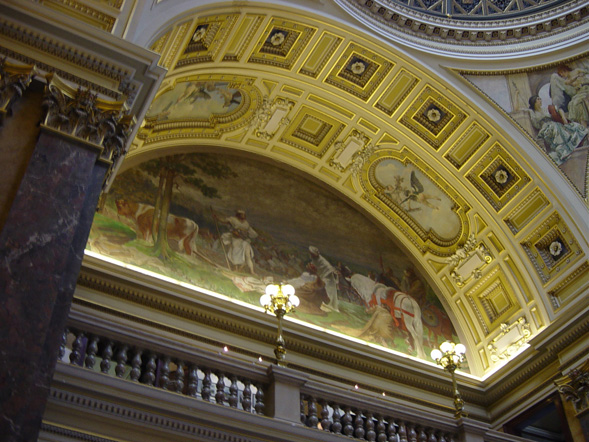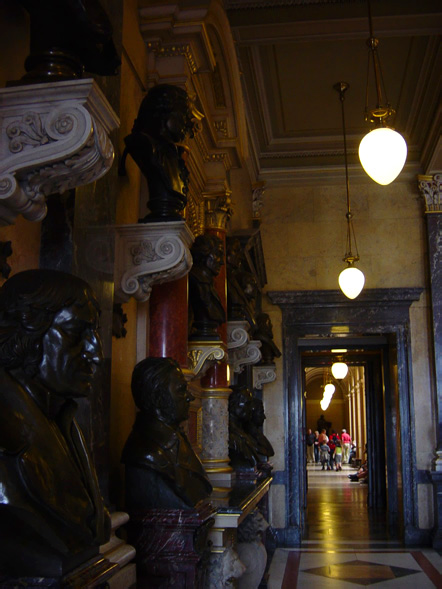 The Museum gathers vaste antropological and geological collections. And tits.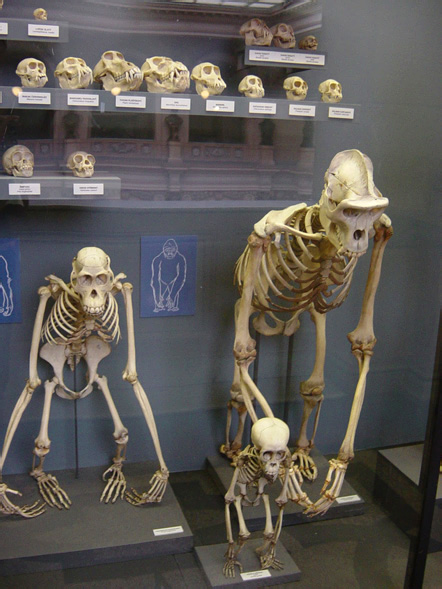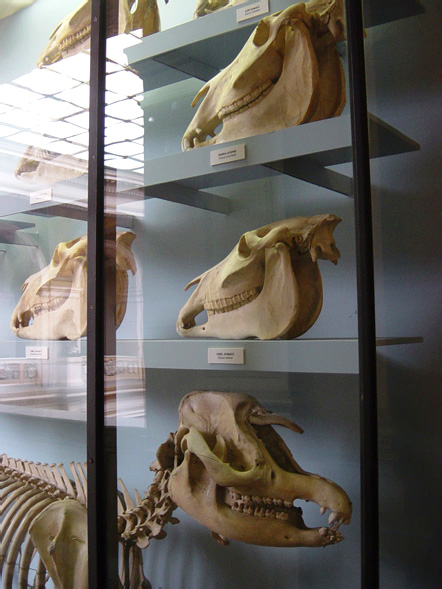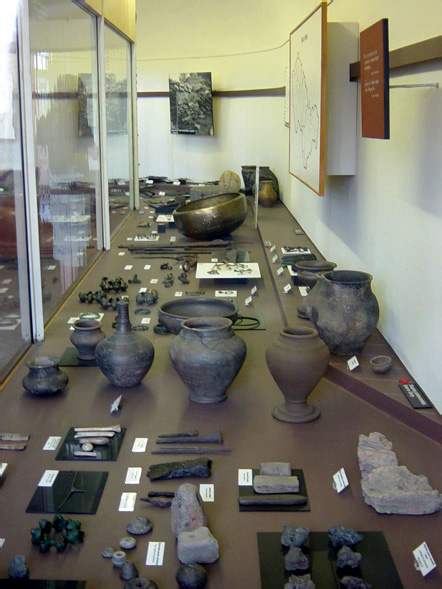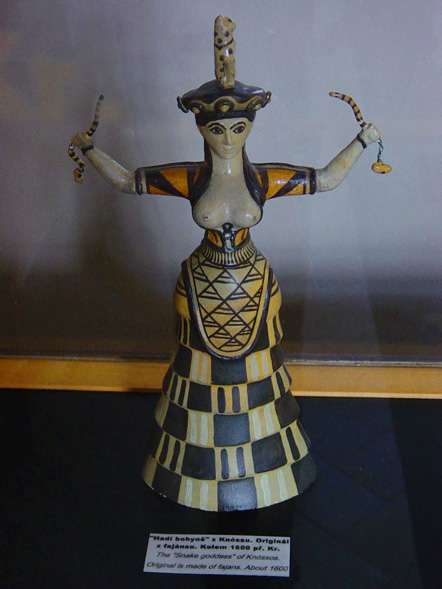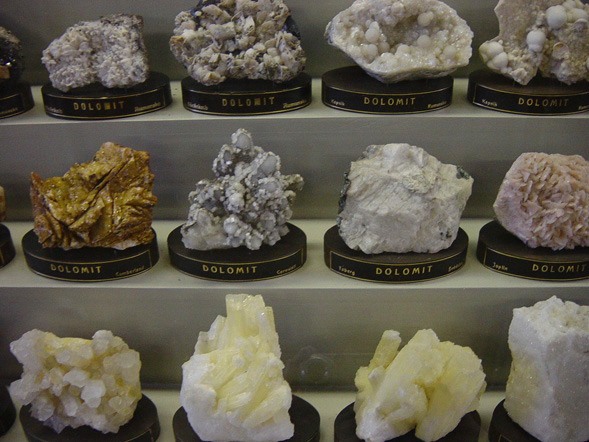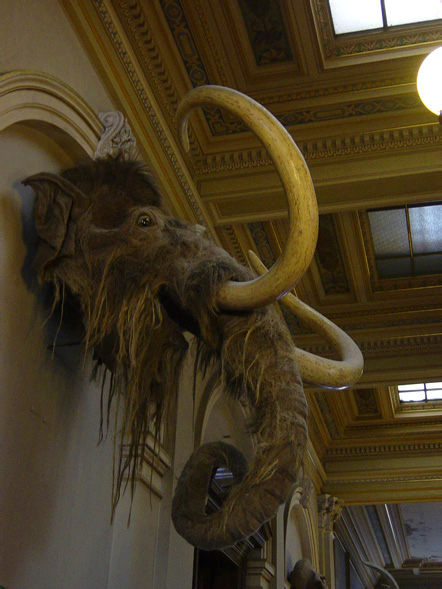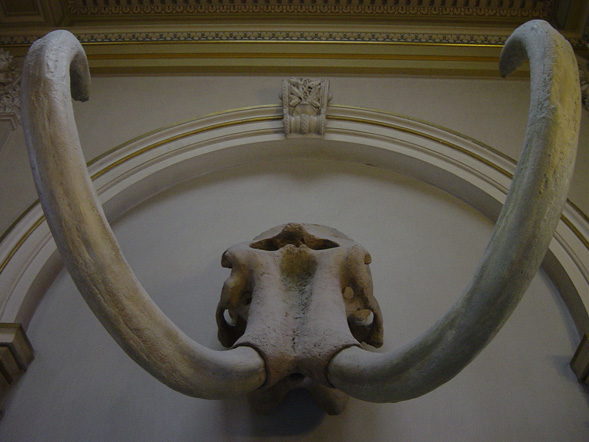 Well… definitely worth a visit! Especially if you live in Europe. If you mean to go there, write me anytime to share suggestions. :)Serena