Posted on
October 2nd, 2007
by Serena
You might think all the villages and cities on BloodySugar are fiction, and you are, of course, partially right.
The 1st adventure of Bette and BloodySugar is set in Vlazni Kralov, a small town in Bohemia, but that just does not exist! It's just a made up tiny village to start.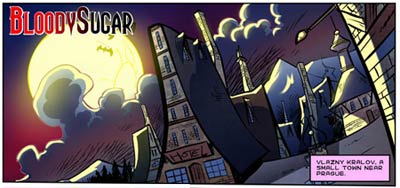 Then we move to Prague, also known as "The magical City"… but's not the Prague we know today, not only for the fact that it's 1899, but it's a sorta parallel 1899 where steam technology, alchemy and magic are much more present and functional, compared to how it was. So we have hand charged small dynamos to make simple and small object work, steam motorcycles like Bette's, flying machines, magically charged objects and distance communicators… we're going to explain some details about the strange gadgets and stuff in a dedicated section of the site. Stay tuned!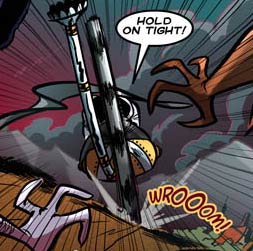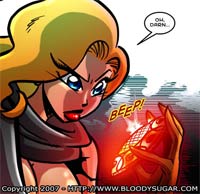 Cheers,
Serena